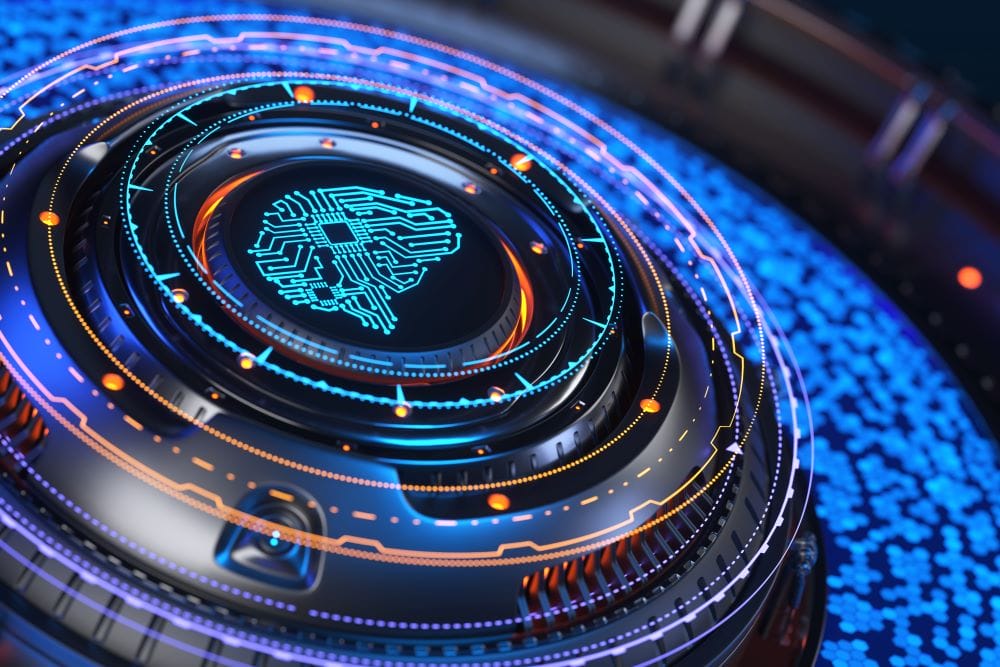 WEATHER FORECASTING API
Dalton AI Dock
Innovation doesn't stop at data collection. Our proprietary Dalton AI Platform uses cutting edge technology to process weather data faster and more accurately than ever before and deliver it in formats you need.
AI POWERED WEATHER API
DALTON AI uses unmatched speed, efficiency, and machine learning to deliver the fastest, most accurate, forecasts in efficient and customizable APIs. This revolutionary delivery method is Climavision's Dalton AI DOCK.
The DOCK functions as a secure connection point for Climavision's vast data lake. Allowing for deeper, more customized integrations to support business critical operations and time-sensitive workloads. The dock allows for both push and pull methods of data integration to cater for real-time or event-based applications, as well as on-demand,  polling, or batch workloads fit for high security environments.
Configurable data factories that can push data into cloud-based storage, SFTP, or APIs/Webhooks seamlessly
Scalable APIs allow data to be queried and pulled on-demand via HTTPS
Completely customizable data formats for exports such as CSV, JSON, XML, NETCDF, and GRIB2
DOCK can be used to deliver weather data from any of our weather model solutions

SOLUTION: GRO
MODEL
A NEW VIEW FROM ABOVE
Our access to GPS-RO satellites and other global high-resolution data generates exceptionally accurate observational profiles that power GRO (Global Radio occultation & Observations) – the industry's leading numerical weather prediction model – faster and more accurate than ever before.
Benefits of
GRO Forecasting
Track day-to-day weather

 

Provide greater lead time for hurricanes and typhoons

 

Identify heavy-precipitation events

 

Support climate monitoring and research

 

Increased data collection

 

Improved space weather forecasting

 
SOLUTION:
ORA
MODEL
HI RES RADAR FOR REMARKABLE RESULTS
The ORA (Occultation & Radar Assimilation) model is a state-of-the-art nowcasting model with real-time GPS-Radio Occultation and proprietary high-resolution Radar Data to create more accurate and rapidly updated local forecasts.
Location-specific predictions of high-impact weather events

 

Thunderstorms, including tornadoes and damaging winds

 

Heavy precipitation – flash flooding 

 

Winter precipitation type – snow, sleet. Freezing rain, drizzle, icing

 

Renewable Parameters – hub height winds and solar irradiance

 


SOLUTION: POINT FORECASTING
SYSTEM
THE POINT OF ALL THIS IS THE FORECAST 
Our Point Forecast System (PFS) is the most technologically advanced site-specific weather forecasting system available today. Powered by proprietary data inputs and AI bias correction, PFS creates highly accurate forecasts around the globe. 
Benefits of Point Forecasting
Timely, tuned, automated ensemble point forecast for anywhere in the world

 

AI automation designed to emulate the human forecast process

 

State-of-the-art scientific and engineering principles

 

Custom data sources add forecast skill 

 

Applicable to a variety of forecast challenges across industries

 

Acts as core forecast engine for decision support systems

 
DALTON AI™
NEXT GENERATION CLIMATE TECHNOLOGY
We know that just collecting data isn't enough. We built Dalton AI to realize the full benefits of high-integrity data so we can produce the best possible forecast models. The platform is built for speed and efficiency. The more data we input, the better it gets.
Groundbreaking Technology
Dalton AI operates on a cloud-based infrastructure ensuring uptime and stability. Machine learning allows the platform to respond and adjust to specific weather conditions in real-time.
Faster & More Accurate
Built-in AI ensures faster, more accurate data and intelligent insights giving you the competitive edge.
Cloud HPC Computing and Storage

 
Our advanced computer processing alleviates the burden from our clients and speeds up precision forecasting.
WHY DAlTON AI
Many might assume that weather observations in the late 1700's were rudimentary, relying solely on the sun, cloud formations, and rainfall. Remarkably during this time, pioneering scientist John Dalton expanded our understanding of meteorology and the climate with just a few primitive tools. He recorded volumes of data on temperature, atmospheric pressure, wind, and more, publishing the findings in his 1793 book, Meteorological Observations and Essays. Dalton paved the way for future scientists and meteorologists, including our team. It seemed fitting to name Dalton AI after the man who led the charge hundreds of years ago.
Climavision is built on the principle that forecasting is a science, that science is based on observational data, and that data requires pioneering technology. The more data Dalton AI handles, the more proficient Dalton AI is at processing the forecast models and the more efficient Dalton AI is at delivering the customized data, the better it is for Climavision's customers around the world.
"In 2021, 61,105 weather events resulted in 974 deaths and 1,667 injuries."
National Safety Council Injury Facts
BLOG
Want to learn more? Read our latest blog posts