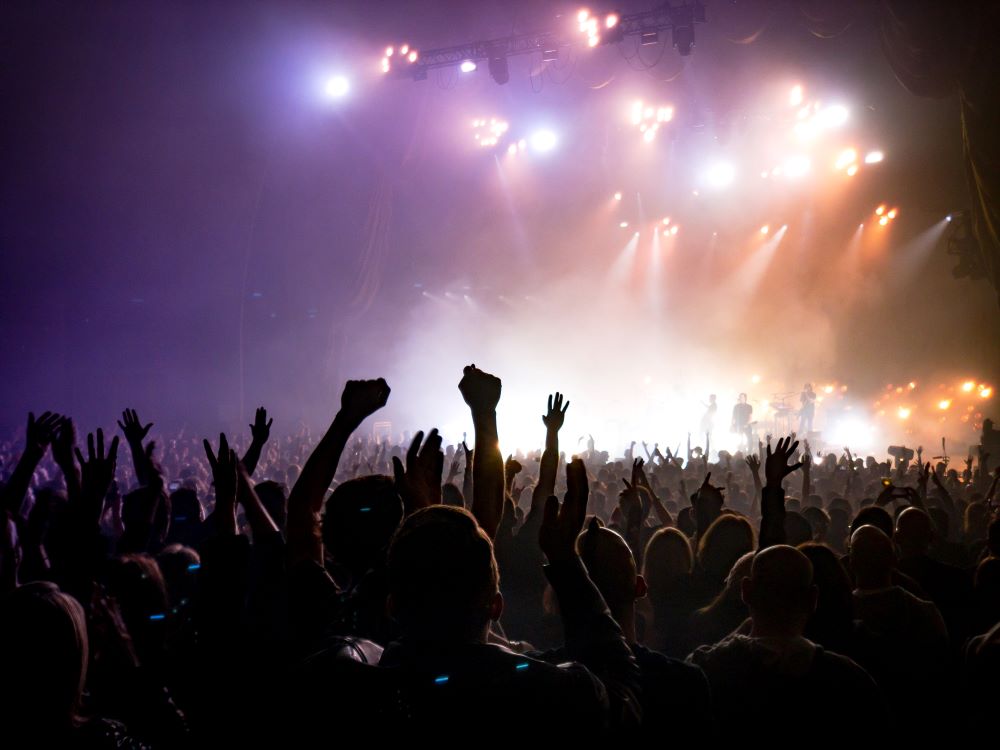 EVENTS
PLAN, RUN, AND ENTERTAIN
As the event industry revenue approaches $1 trillion, we help planners of outdoor events stage successful entertainment using next-generation weather forecasting. 
DON'T THROW AN EVENT WITHOUT INVITING US
The event industry encompasses outdoor music events, theme parks, sporting events, fairs, festivals and more. With revenue reaching nearly $890 billion, the industry is high risk and high reward for outdoor venues. As extreme weather becomes more prevalent, event planners and venue owners must map out safety and operational strategies to guarantee well-attended and profitable events. 
Event-planning risks increase because of unreliable forecasts. Climavision provides much more reliable forecasts informed by a proprietary network of high-resolution radars and the use of unique and novel weather datasets – giving planners enough time to keeps guest secure, reschedule events, scale back operations, and more. 

SOLUTION: RADAR AS A SERVICE
KNOW WHAT TO EXPECT AND WHEN TO EXPECT IT
We fill the holes in existing radar coverage with our comprehensive network of high-resolution radar systems, adding valuable time and accuracy in response to dangerous, localized systems.  
Benefits of RaaS
Make optimal day-of event decisions to avoid public and private health and safety issues

 

Gain confidence in the near-term forecasts to steer away from expensive false positives that can cancel or prevent events from taking place

 

Time the appropriateness and precision of weather-related delays

 

Be weather aware of the speed, direction and strength of thunderstorms, rain, wind, and tornadoes to plan and respond accordingly

 

Decide on delay or suspend orders due to wind, rain, hail, heavy snow

 
SOLUTION: GRO FORECASTING
COVERAGE WHERE IT'S NEVER BEEN BEFORE
Our leading-edge technology and forecasting solutions identify extreme weather trends sooner and more precisely than anything previously on the market. Make smarter decisions with more time to prepare for what was once unpredictable. 
Benefits of GRO Forecasting
Prepare property or performance required surface maintenance based on forecast parameters 

 

Ensure weather-specific refreshments, clothing and other goods and services are supplied and ready to meet demand.

 

Schedule supporting event construction and preparations in accordance with type and time weather forecasted optics.

 

Align stage construction and other property assets wind rating with projected gusts

 

WE'RE REVOLUTIONIZING THE WEATHER INDUSTRY
Our extensive weather data and revolutionary, proprietary climate technologies identify real-time dangers and produce more accurate predictions and forecasting models.
Learn More About What Makes Us Different

Radar Network
First of its kind, proprietary, high-resolution, low-atmosphere radar network

Advanced Modeling
Advanced numeric weather prediction modelling with unprecedented processing speeds

Satellite Network
High resolution, global observational datasets for advanced weather forecasting

Technical Expertise
Unparalleled technical expertise across infrastructure and weather forecast information
"

Convective storms are the most common and damaging natural catastrophes in the United States.

"
Insurance Information Institute
Insights
Want to learn More? Read our latest blog posts: