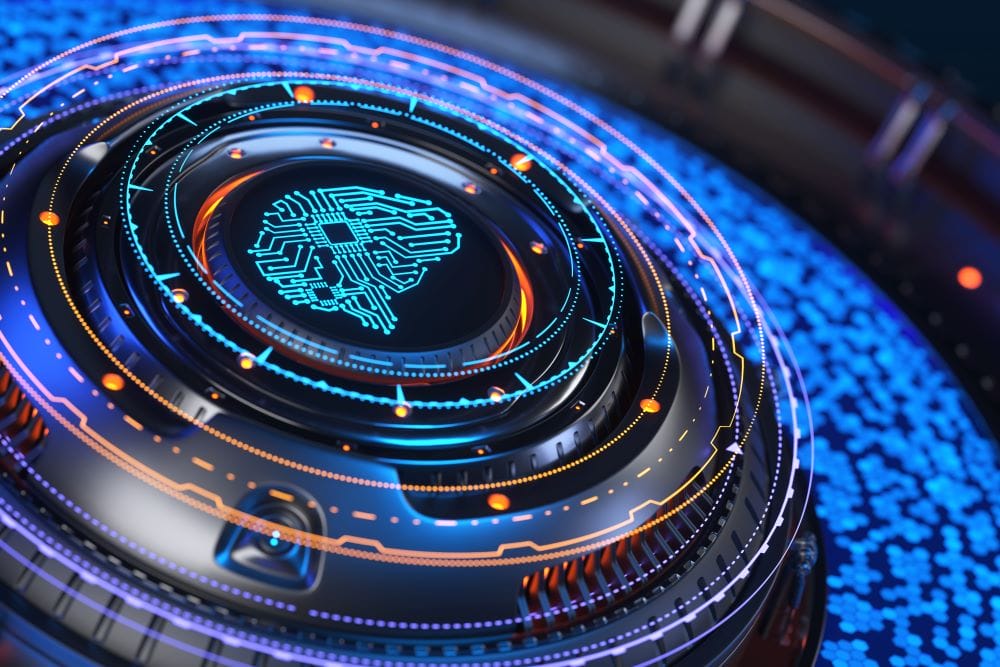 DALTON AI™ TECH PLATFORM
NEXT GENERATION CLIMATE TECHNOLOGY
Innovation doesn't stop at data collection. Our proprietary Dalton AI Platform uses cutting edge technology to process weather data faster and more accurately than ever before.
DALTON AI ELEVATES EVERY STEP IN OUR APPROACH
From ingesting and assimilating data into our advanced NWP (Numerical Weather Prediction) model and delivering forecasts as APIs or visualizations, DALTON AI uses unmatched speed, efficiency, and machine learning to deliver the fastest, most accurate, and efficient forecasts.

24/7 RADAR
OUR RADAR NEVER SLEEPS, SO OUR DATA COLLECTION NEVER STOPS.
Thanks to Dalton AI advanced technology, Climavision manages its network of dual polarization radars and the massive amount of data they generate with a completely automated cloud-based infrastructure.
Dalton AI Provides Network Versatility and Stability through:
Flexible data delivery and integration pathways
24-hour Response Team
Full automation
Weather-responsive flexible infrastructure handling petabytes of data
POWERING THE MODELS
A NEW APPROACH TO NUMERICAL WEATHER PREDICTION
With Dalton AI, we're pushing the envelope of what is possible in the NWP computational space. This allows more observational data to be captured, processed, quality controlled, and assimilated via AI and Machine learning for faster, more accurate forecasts.
Dalton AI NWP Difference
1.5 billion global observational datasets captured daily
Our unique data processing approach and quality control allows for 20+% usable observational data as opposed to the 3% usable data the NWS creates
AI & Machine Learning assimilates observations into Climavision proprietary forecast models


DATA DELIVERY DESIGNED FOR FLEXIBILITY
DATA IN SPEEDS AND FORMATS YOU NEED
Dalton AI provides multiple simple, intuitive ways to deliver crucial weather data.
DASH
The DASH product is a web-based interactive model viewer that allows users to access the latest Climavision data. Fully hosted and secured with Climavision's cloud, there is no additional integration needed to get up and running with this intuitive modelling dashboard.
Browser-based dashboard delivery
Displays multiple models, comparisons, and real-time updates
Best for image-based data delivery and viewing direct model output
Fastest implementation time
Simple and intuitive design
DOCK
The DOCK functions as a secure connection point for Climavision's vast data lake. Allowing for deeper, more customized integrations to support business critical operations and time-sensitive workloads. The dock allows for both push and pull methods of data integration to cater for real-time or event-based applications, as well as on-demand,  polling, or batch workloads fit for high security environments.
Configurable data factories that can push data into cloud-based storage, SFTP, or APIs/Webhooks seamlessly
Scalable APIs allow data to be queried and pulled on-demand via HTTPS
Completely customizable data formats for exports such as CSV, JSON, XML, NETCDF, and GRIB2
WHY DAlTON AI
Many might assume that weather observations in the late 1700's were rudimentary, relying solely on the sun, cloud formations, and rainfall. Remarkably during this time, pioneering scientist John Dalton expanded our understanding of meteorology and the climate with just a few primitive tools. He recorded volumes of data on temperature, atmospheric pressure, wind, and more, publishing the findings in his 1793 book, Meteorological Observations and Essays. Dalton paved the way for future scientists and meteorologists, including our team. It seemed fitting to name Dalton AI after the man who led the charge hundreds of years ago.
Climavision is built on the principle that forecasting is a science, that science is based on observational data, and that data requires pioneering technology. The more data Dalton AI handles, the more proficient Dalton AI is at processing the forecast models and the more efficient Dalton AI is at delivering the customized data, the better it is for Climavision's customers around the world.
"In 2021, 61,105 weather events resulted in 974 deaths and 1,667 injuries."
National Safety Council Injury Facts
INSIGHTS
Want to learn more? Read our latest blog posts: