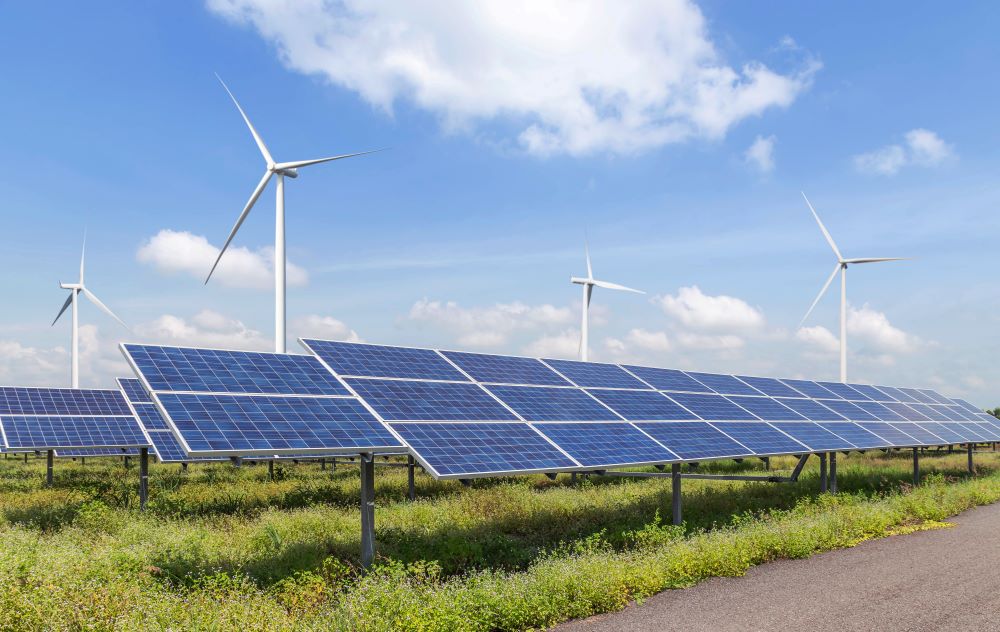 RENEWABLES
CAPTURE THE POWER OF NATURE
New power generation technologies demand new weather technologies and forecasts to harness nature's energy, support daily operations, and plan the future of renewable energy. 
GET AN INSIDE TRACK ON THE FUTURE.
The need for alternative, sustainable energy solutions is at an all-time high. However, severe unpredictable weather can pose a significant risk in terms of asset location planning, maintenance, and equipment efficiency. Making confident decisions and plans for renewable operations requires precision medium and long-range forecasts to plan for increasing incidents of severe weather.  
But not just any forecast will do. Standard government and commercial weather data and forecasting companies are working from the same narrow weather data view. Only Climavision has a network of proprietary radars. We also have access to GPS-RO satellites and other high-resolution observations blanketing the planet collecting data points to be assimilated into a groundbreaking NWP model. 

SOLUTION: RADAR AS A SERVICE
CRITICAL
REAL-TIME
OBSERVATIONS
FOR
CRITICAL
REAL-TIME DECISIONS
We offer more time for managing daily operations and minimizing weather-related impact because our radar service covers the gaps in existing radar coverage. You'll know of extreme weather sooner and know where it's headed. 
Benefits of RaaS
Planned and unplanned outage maintenance

 

Curtailment and scarcity forecasting

 
SOLUTION: GRO FORECASTING
MAKE THE MOST OF NATURE'S RESOURCES
Vital short-range forecasting offers the information necessary for projecting daily power production. Climavision combines data from our GPS-RO satellites and other high resolution global observations with historical information to deliver better predictive intelligence. 
Benefits of GRO Forecasting
Planned and unplanned outage maintenance

 

Curtailment and scarcity forecasting

 

Hourly Renewable power forecasting (MWH)

 

WE'RE REVOLUTIONIZING THE WEATHER INDUSTRY
Our extensive weather data and revolutionary, proprietary climate technologies identify real-time dangers and produce more accurate predictions and forecasting models.
Learn More About What Makes Us Different

Radar Network
First of its kind, proprietary, high-resolution, low-atmosphere radar network

Advanced Modeling
Advanced numeric weather prediction modelling with unprecedented processing speeds

Satellite Network
High resolution, global observational datasets for advanced weather forecasting

Technical Expertise
Unparalleled technical expertise across infrastructure and weather forecast information
"

Texas is the nation's leader in wind-powered electricity generation, producing almost 30 percent of the U.S. total.

"
Texas Comptroller