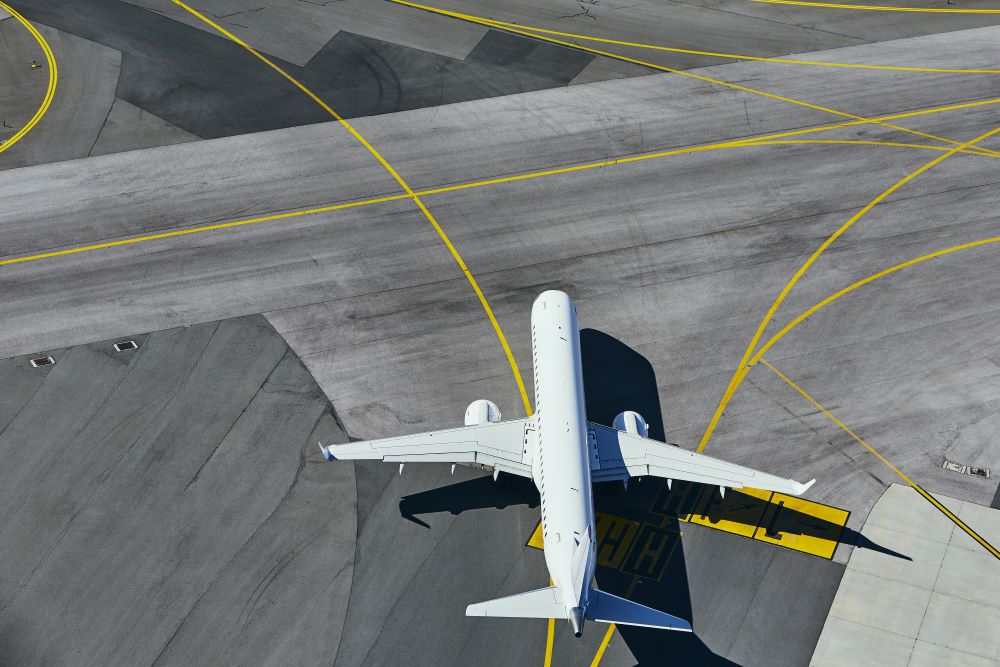 COMMERCIAL AVIATION
SOAR WITH CONFIDENCE
Our commercial aviation solutions deliver so much more than the weather outlook. Timely awareness into changing flight, airfield and airspace conditions enable you to optimize operations and mitigate the impacts of disruptive weather events on fuel efficiency, flight time, and passenger safety.
KNOW WHAT'S ON THE HORIZON BEFORE YOU GET THERE
The priorities for commercial aviation haven't changed since its inception – prioritize passenger safety and minimize delays. Unfortunately, the increase in severe weather events impacts both challenges. Commercial airlines must have the most accurate, real-time data on demand to make informed decisions regarding flight routes, delays, and cancellations. With Climavision, you've got an unparalleled decision support tool. 
SOLUTION: RADAR AS A SERVICE
KNOW WHAT'S COMING AND WHAT'S COMING NEXT
Access our proprietary high-resolution radar network that offers real-time observations of low atmosphere precipitation and tracking for better preflight planning. Our system, which extends coverage at airports that have TDWR and is critical for airports without TDWR, offers the ability to distinguish types of precipitation and non-meteorological activity. 
Benefits of RaaS
Improved safety 

 

Reduce weather delays – Improve passenger experience & satisfaction

 

Increase savings in fuel consumption

 

Protect company assets (i.e., aircraft, ramp equipment)

 
SOLUTION:

GRO

AVIATION
GREATER EFFICIENCY AND REDUCED EMISSIONS – FROM A WEATHER COMPANY?
Our GRO model includes Aviation specific parameters and levels to deliver new clarity and an immediate opportunity to optimize operations, improve fuel efficiency, and keep people and property safe. 
Benefits of GRO Forecasting
Improve flight plans and optimize fuel burn

 

Reduce C02 Emissions and promote sustainability

 

IROPS/Turn Management 

 

Protect company assets (i.e., aircraft, ramp equipment) 

 

Improve passenger experience & satisfaction 

 

WE'RE REVOLUTIONIZING THE WEATHER INDUSTRY
Our extensive weather data and revolutionary, proprietary climate technologies identify real-time dangers and produce more accurate predictions and forecasting models.
Learn More About What Makes Us Different

Radar Network
First of its kind, proprietary, high-resolution, low-atmosphere radar network

Advanced Modeling
Advanced numeric weather prediction modelling with unprecedented processing speeds

Satellite Network
High resolution, global observational datasets for advanced weather forecasting

Technical Expertise
Unparalleled technical expertise across infrastructure and weather forecast information
"

Given the increased frequency and magnitude, the costs of extreme weather events could nearly double this decade.

"
Barclays