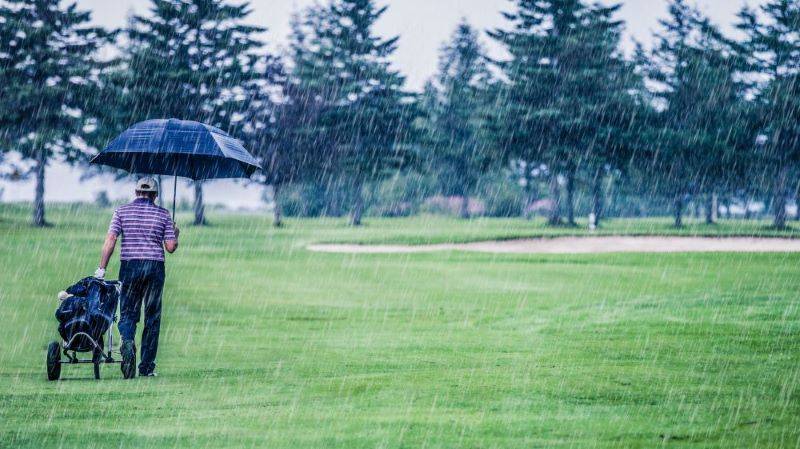 RAAS OUTDOOR EVENT CASE STUDY | APRIL, 2023
How Radar as a Service Empowers Outdoor Venues and Live Events for Severe Weather Defense
Harnessing Climavision's Advanced Radar Data for Enhanced Spectator Safety and Unmatched Event Experience.
Live outdoor events are at the mercy of Mother Nature
Live outdoor events are at the mercy of Mother Nature, which can be dangerous for attendees, a financial risk for those hosting the event, and downright frustrating for decision makers and patrons alike. Concerts and sporting events attract hundreds of thousands of fans that rely on meteorologists, event safety managers, and radars for insight and protection from the elements.
The PGA tour is just one series of outdoor events that has a history of going toe-to-toe with stormy weather, as many tournaments take place during warmer, storm-prone months. For example, at the 2019 US Women's Open a lightning bolt struck a tree, just off the 18th hole at Country Club of Charleston golf course in South Carolina (Golf Digest). At this year's Masters Tournament, Mother Nature struck once again as large trees fell close to fans following a heavy bout of rain (CBS News).
Forecasting for events like these can be challenging, especially throughout the southeastern United States in the springtime. Combine a difficult forecast with lack of complete radar coverage, and decisions about audience evacuations or event delays become extremely difficult. Climavision's Radar-as-
a-Service is a critical tool when calling these game time shots.

Radar Coverage
Radar is an essential tool in detecting pop-up thunderstorms and understanding the critical timing of when a line of storms will arrive. A problem that many currently face is the lack of low-level radar coverage in areas further from government weather radar sites. 130
million Americans live in areas that are lacking complete low-level radar coverage. Augusta, Georgia sits on the edge of the effective low-level coverage of NEXRAD radars located in Charleston, SC (KCLX), Columbia, SC (KCAE), and Robins AFB, GA southeast of Macon (KJGX). In December of 2022, Climavision installed a dual polarimetric X-band radar in neighboring Columbia County to fill this low level
data void. Climavision's radar in Columbia County was the first radar installed in Georgia, but the network will eventually cover 7.7 million people across the state.
Issues can arise when trying to capture an accurate depiction of developing weather in areas not well-covered by NEXRAD. Nearby NEXRAD beams are relatively high over Augusta, Georgia at 5,000 ft (KCAE), 7,000 ft (KCLX), and 8,500 ft (KJGX) above ground level (AGL), compared to Climavision's lowest sweep over Augusta at 1,500 ft. Climavision Radar Scientist, Dr. Micheal Simpson, cites that due to height, the NEXRAD beams can overshoot important phenomena occurring, such as evaporation and windblown rain, which results in rain falling at different locations than the radar shows, and can produce inaccurate rainfall totals.
Radar Detection
Below is a capture of Climavision's X-Band radar (right-hand side) versus the other nearest NEXRAD sites on Friday, April 7th, the second day of the Masters. The resolution of the Climavision radar is about 10x greater, making it easier to differentiate heavy areas of rain from lighter activity.
Having a clear picture as shown above from the Harlem, GA radar location would allow course officials to better manage timing when it comes to rain delays and safely stopping and restarting activities on the course.
Radar Derived Products
To further understand course conditions, Quantitative Precipitation Estimation (QPE) can be an essential tool for course superintendents. It provides critical insight as to how the rain has impacted golf course conditions. At this year's Masters Tournament, several large trees fell on the course following heavy rain. Thankfully, no patrons were injured during the event (ESPN).
The radar QPE images below (from April 8th) contain triangles that represent observation sites. If a triangle is pointed upward and blue, the rainfall was overestimated. The darker the blue, the larger the overestimation. Likewise, a downward pointed triangle with shades of red indicates underestimated rainfall, with a darker red representing a greater underestimation.
The KCAE QPE imagery shows several more upward-pointed, blue triangles than that of the Climavision radar in Harlem. Even further from the radar site, on the leftmost side of the image, the rain was underestimated. It is important to note that Climavision's QPE data overall read more accurately with the ground truth.
When Severe Weather Strikes
Months before golf pros teed off in this year's rainy tournament, Climavision's Columbia County radar detected a tornado to the northeast of the city. McDuffie County, Georgia was impacted by an NWS survey confirmed EF-1 tornado on January 12th (WRDW).
At 4:42 PM EST, a funnel cloud was reported on social media, per the National Weather Service. At 5:02 PM EST, the National Weather Service office in Columbia, South Carolina issued a Tornado Warning.
It is important to understand why Climavision's timing was faster in detecting this threat. Our Climavision radar was able to track the developing tornadic signature at ~900 ft. KCAE's lowest beam (0.5 degrees) is about ~7,000 ft AGL at Thomson McDuffie County Airport where the funnel cloud was reported. The combination of S-band and X-band radars working in conjunction give the fullest coverage possible, with unmatched initial detection by our Columbia County radar, and continued tracking by KCAE as the storm advanced into South Carolina.
Conclusion
The 2023 Masters Tournament event coordinators were fortunate that the main threat was heavy rain, versus dangerous convective weather like the January 12th tornado. Whether it is disruptive rain, or a severe storm headed towards Augusta, our Climavision radar in neighboring Harlem, Georgia, provides more accurate low-level coverage. The enhanced protection offers better lead times on threats and the ability to get fans, players, and staff safely off the course.
Safety is a top priority when it comes to outdoor events. While forecasting is an important way to prepare for incoming inclement weather, Radar as a Service, along with derived radar products, allow you to gain vital insights into disruptive and dangerous weather conditions that threaten lives and property, particularly for venues at the far reaches of NEXRAD coverage. When you're planning for the worst, our exclusive supplemental radar network offers a new addition to real-time weather monitoring to better mitigate risk and keep people safe.
Would you like the Case Study like to save this case study or share it? Fill out the form below and we will email you a downloadable PDF.