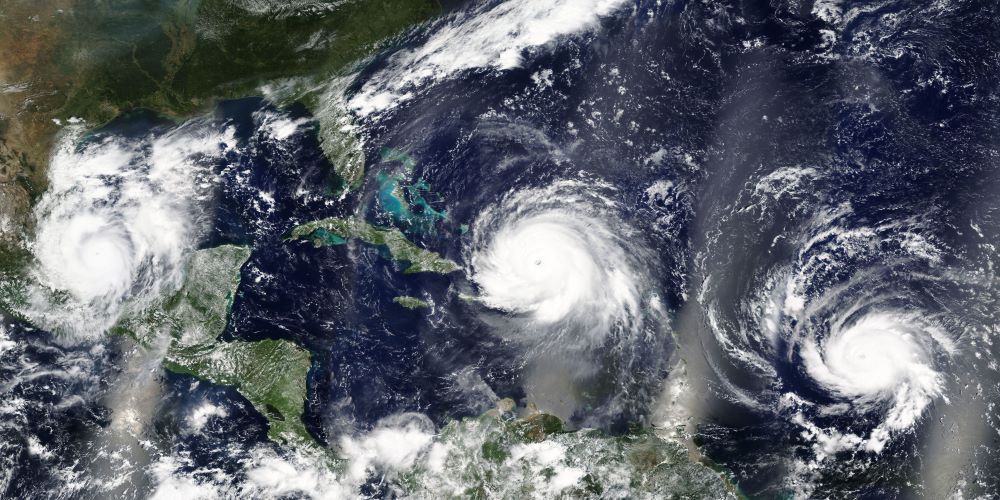 Weather Data Center
Weather data that supports critical decision making
Severe weather is occurring more often with more volatility. The historical weather data that meteorologists, business and communities rely on to accurately predict weather patterns is outdated. We new we needed to revolutionize the approach to weather insights by filling data gaps on the ground and in space and provide new data that accurately reflects these new normals in weather behavior.
Current Global Weather Data Insights
WE SEE MORE TO HELP YOU DO MORE
With our unique data sources, we deliver global coverage of unbiased data with the highest resolution and geographical granularity. We fill the gaps in the NEXRAD network and the atmosphere to deliver the most accurate forecasts.

GAP FILLING RADAR NETWORK
REAL-TIME RADAR DATA ACCESS
Gaps in weather observations have challenged forecasters for decades. Climavision is filling over 200 gaps in the US with a solid-state weather radar network, designed specifically to address the gap issue. No single private company has ever deployed this many Dual-Pol High-Res radars before. When complete, the Climavision network will provide critical visibility in real-time to help prepare during an event and will also help improve and refine models for longer lead times before disaster strikes.
Benefits of

Supplemental Radar Network
Visibility in legacy gap areas at 4,000ft and below
Improve rainfall estimates
Identify wind rotation and wind sheer
Exact-path tracking of localized storms
Differentiate types of precipitation
Identify visibility hazards
SATELITE
OBSERVATIONS
A FRESH LOOK AT THE PLANET
Our GPS-RO satellite data from the upper troposphere and low earth orbit (LEO) provides real-time global observations. The same technology that has been used to explore other planets for decades is now being repurposed as an effective technique to give us a clearer picture of our own atmosphere especially in areas, as over oceans, where coverage has been lacking.
Benefits of

GPS Radio Occultation
Track day-to-day weather
Provide greater lead time for hurricanes and typhoons
Identify heavy-precipitation events
Increased data collection
Improved space weather forecasting

DATA DELIVERY DESIGNED FOR FLEXIBILITY
DATA IN SPEEDS AND FORMATS YOU NEED
Dalton AI provides multiple simple, intuitive ways to deliver crucial weather data.

WEATHER FORECASTING MAPS
DASH
The DASH product is a web-based interactive model viewer that allows users to access the latest Climavision data. Fully hosted and secured with Climavision's cloud, there is no additional integration needed to get up and running with this intuitive modelling dashboard.
Browser-based dashboard delivery
Displays multiple models, comparisons, and real-time updates
Best for image-based data delivery and viewing direct model output
Fastest implementation time
Simple and intuitive design
WEATHER FORECASTING APIS
DOCK
The DOCK functions as a secure connection point for Climavision's vast data lake. Allowing for deeper, more customized integrations to support business critical operations and time-sensitive workloads. The dock allows for both push and pull methods of data integration to cater for real-time or event-based applications, as well as on-demand,  polling, or batch workloads fit for high security environments.
Configurable data factories that can push data into cloud-based storage, SFTP, or APIs/Webhooks seamlessly
Scalable APIs allow data to be queried and pulled on-demand via HTTPS
Completely customizable data formats for exports such as CSV, JSON, XML, NETCDF, and GRIB2


RADAR MAPS
Radius
Radius is a next generation, cloud optimized radar product viewing application that allows clients, partners and EMA's to view data from multiple radars in near real-time. Users are able to be informed as the action is happening through high resolution Climavision X-Band radars as well being able to review data from NEXRAD's!
Browser based delivery
Mobile first design
Built to also view/allow access to NEXRAD and TDWR radars
Focus on usability and speed to data
Data for Research
For universities and other learning institutions that would like to access new weather data insights, you have come to the right place! Climavision welcomes the opportunity to share our weather data to help support advancement in meteorology. Below you can find some FAQs about accessing our data for research purposes:
Frequently Asked Question 1
Answer copy that will probably be long. For universities and other learning institutions that would like to access new weather data insights
Frequently Asked Question 2
Answer copy that will probably be long. For universities and other learning institutions that would like to access new weather data insights.
Frequently Asked Question 1
Answer copy that will probably be long. For universities and other learning institutions that would like to access new weather data insights
Frequently Asked Question 2
Answer copy that will probably be long. For universities and other learning institutions that would like to access new weather data insights