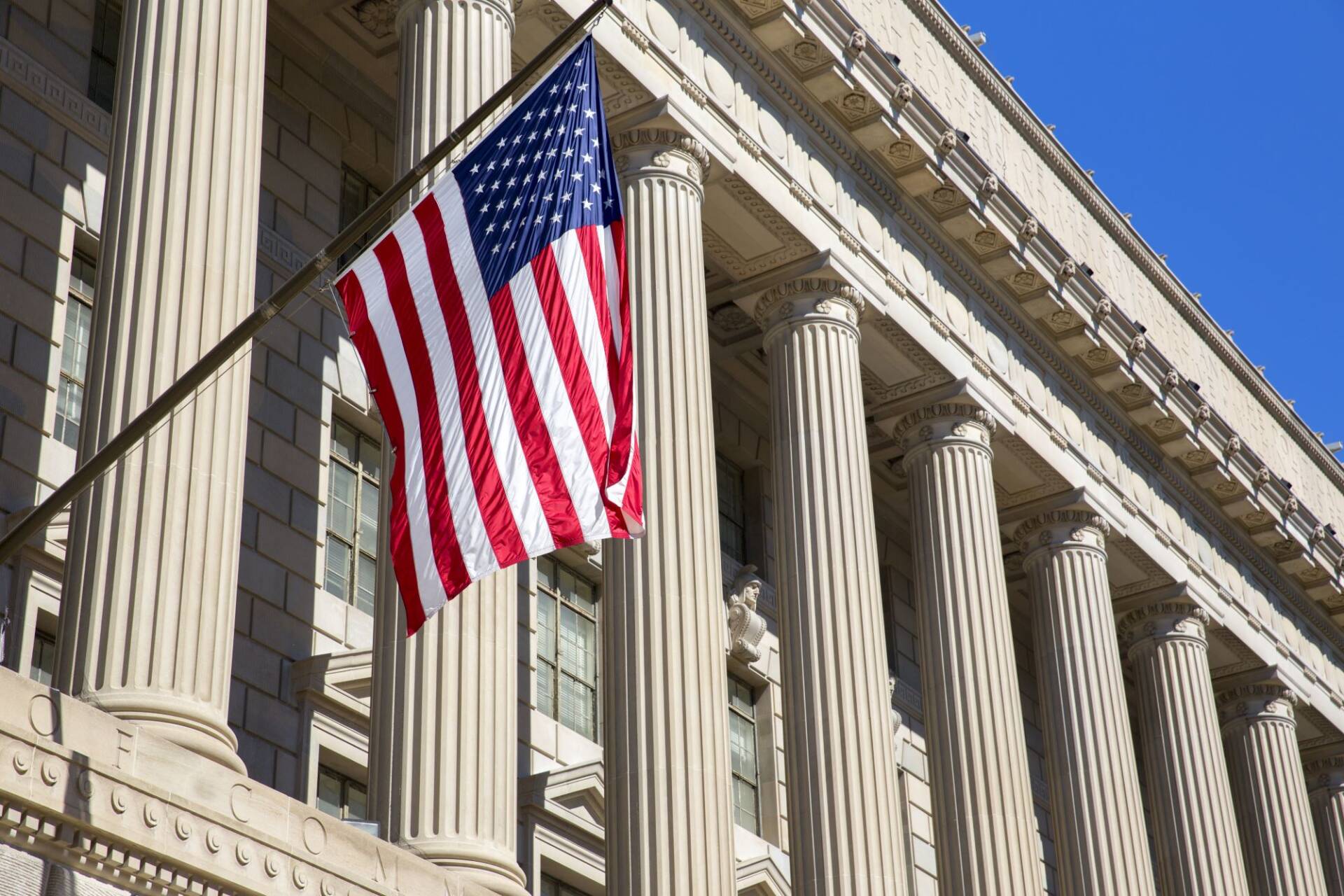 FEDERAL GOVERNMENT
TEAMING UP FOR IMPROVED WEATHER SOLUTIONS
Across the U.S., NEXRAD has been the gold-standard of weather radar networks. To supplement and expand this already stellar coverage, we are strategically siting systems across the country to provide greater critical low-level observations in between NEXRAD systems and problematic areas not easily covered. This creative solution benefits departments whose mandates include weather, such as the National Weather Service, the FAA, and the Department of Defense.   
SUPPORTING A CLIMATE-RESILIENT NATION
There is no question that the frequency and severity of extreme weather events is on the rise. This reality challenges local, state, and federal governments to ensure they have every tool to prepare for climate volatility. Our real-time observations and advanced modeling and nowcasting capabilities empower federal agencies, military branches, and emergency management divisions with new insights at a fraction of the cost of owning a critical weather sensor.

SOLUTION: RADAR AS A SERVICE
REIMAGINE

WEATHER

RADAR

NETWORKS
We can't fully prepare for what we can't see. When it comes to weather surveillance, observations are key. But sensors, especially radars, are costly to build and to maintain. Our radar network perfectly complements the existing network by providing additional visibility into weather that manifests in the lower levels of the atmosphere. This additional insight gives forecasters, modelers, and responders valuable lead time when severe weather is on the way.
Benefits of RaaS
Expands the network without the high cost of infrastructure, operation, and maintenance

 

Builds resilience into nation's severe weather observation infrastructure

 

Provides focused, strategic radar observations in the lower atmosphere

 

Improves radar coverage for rural populations, underserved communities, and vulnerable populations

 

Delivers better rain measurements through improved flash flooding predictions

 

Improves precipitation typing between rain, sleet, snow, and ice during winter weather

 

Provides high-resolution data to help with detection and tracking of smaller tornadoes 

 

Assists with smoke and wildfire detection and tracking

 

Improves observations of volcanic ash, detection of microbursts to help with aviation safety

 
WE'RE REVOLUTIONIZING THE WEATHER INDUSTRY
Our extensive weather data and revolutionary, proprietary climate technologies identify real-time dangers and produce more accurate predictions and forecasting models.
Learn More About What Makes Us Different

Radar Network
First of its kind, proprietary, high-resolution, low-atmosphere radar network

Advanced Modeling
Advanced numeric weather prediction modelling with unprecedented processing speeds

Satellite Network
High resolution, global observational datasets for advanced weather forecasting

Technical Expertise
Unparalleled technical expertise across infrastructure and weather forecast information
"The largest number of reported injuries in 2021 resulted from tornadoes, winter weather, and high winds (including thunderstorm winds)."
NSC Injury Facts