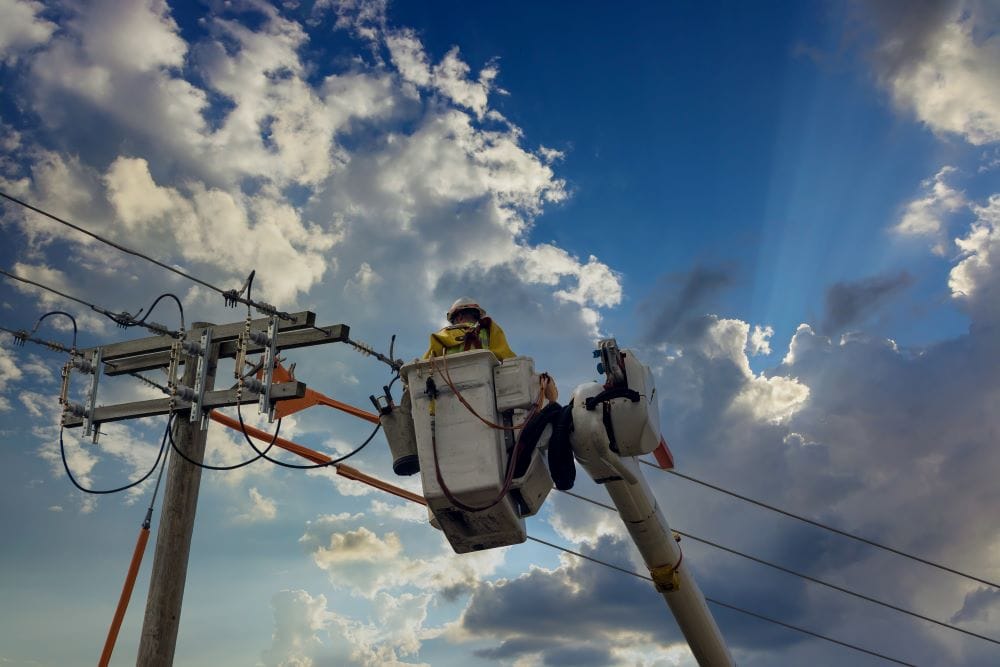 UTILITIES
POWERING INFORMED DECISIONS
Our accurate and timely forecasts help energy companies minimize the economic impact from extreme weather on operations and in the communities they serve while supporting critical corporate investment decisions.  
MINIMIZE RISKS AND COSTS. MAXIMIZE OPPORTUNITIES.
Utilities unarguably face some of the most significant risks and opportunities from accurate weather forecasting. Across all operations, weather drives many business decisions. Utilities not only are threatened by the increasing severe weather, but companies also lack observational data and insight that standard weather providers do not utilize.

SOLUTION: RADAR AS A SERVICE
WE COVER MORE GROUND WITH COMPREHENSIVE COVERAGE
Blind spots in existing radar coverage leave power companies at a disadvantage and communities at risk.  Our proprietary 10X resolution radar network fills those gaps, offering real-time, mesoscale tracking and forecasting. 
Benefits of RaaS
Emergency response

 

Crew deployment

 

Vegetation management

 
SOLUTION: GRO FORECASTING
FORECASTS AND MODELS THAT TRANSFORM BUSINESS
Climavision delivers greater clarity for medium-range and long-range forecasts. Our GPS-RO satellites and other high–resolution observations helps create a more accurate profile of the atmosphere globally, which ultimately improves forecast accuracy locally. 
Benefits of GRO Forecasting
Load forecasting

 

Renewable generation forecasting

 

Asset optimization

 

Crew deployments

 

Vegetation management

 

WE'RE REVOLUTIONIZING THE WEATHER INDUSTRY
Our extensive weather data and revolutionary, proprietary climate technologies identify real-time dangers and produce more accurate predictions and forecasting models.
Learn More About What Makes Us Different

Radar Network
First of its kind, proprietary, high-resolution, low-atmosphere radar network

Advanced Modeling
Advanced numeric weather prediction modelling with unprecedented processing speeds

Satellite Network
High resolution, global observational datasets for advanced weather forecasting

Technical Expertise
Unparalleled technical expertise across infrastructure and weather forecast information
"

The cost per weather event has increased nearly 77%, inflation-adjusted, over the past five decades.

"
Barclays